Nothing Launcher 2.1.0 Now Includes Compatibility With Nothing OS 2.0
Introducing the latest update to the Nothing launcher – version 2.1.0! This exciting update brings full compatibility with the highly-anticipated Nothing OS 2.0. Alongside this, we are thrilled to announce the much-awaited release of the Nothing Phone 2. Read on to discover all the comprehensive details about the fresh and innovative features of the updated Nothing launcher.
The highly anticipated release of the Nothing Phone 2 has finally launched, and it comes with an intriguing transparent design and a powerful Qualcomm Snapdragon 8+ Gen 1 chipset.
This flagship smartphone offers a range of storage capacities at attractive prices. Powered by the custom Nothing OS 2.0, the company aims to provide a distinctive user experience.
As part of their flagship launch, Nothing is progressively releasing the Nothing Launcher 2.1.0 update. This update brings support for Nothing OS 2.0 and introduces the brand-new Nothing icon pack.
With the latest version 2.1.0 of the Nothing Launcher app, users can now enjoy compatibility with the specially crafted icon pack designed exclusively for Nothing OS 2.0.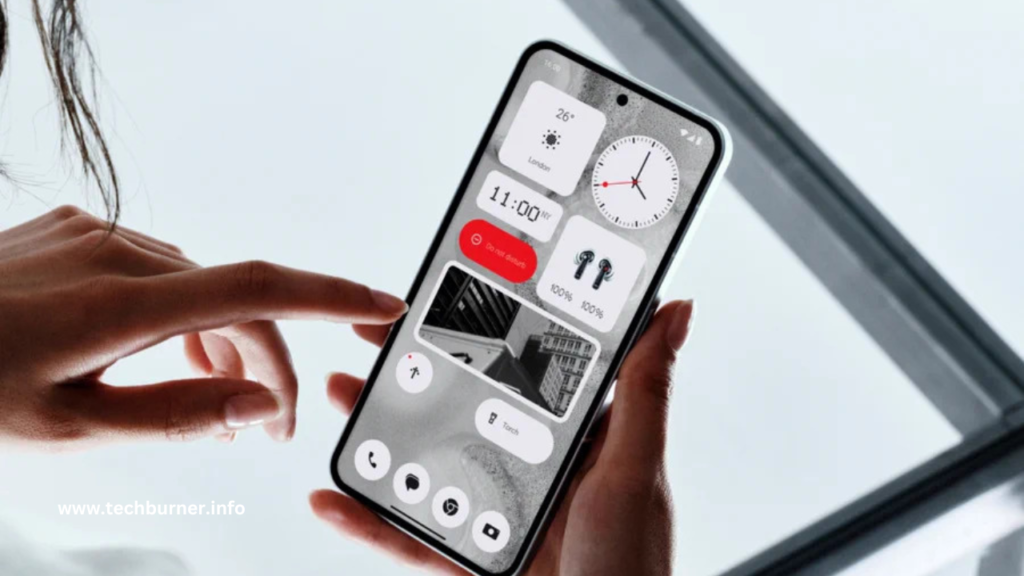 The Nothing icon pack showcases a stylish monochrome color scheme that harmonizes perfectly with third-party apps and Nothing widgets. This design philosophy aims to reduce distractions and encourage deliberate and focused smartphone interaction.
The newly released Nothing Launcher 2.1.0 combines the best Android OS features with the unique design language of Nothing OS. This latest version offers a plethora of exclusive functionalities, including:
Max folders and Icons
Custom Widgets for Nothing
A selection of Nothing backgrounds and design options to customize the user's experience
The latest update of the Nothing Launcher app, version 2.1.0, primarily concentrates on enhancing performance and stability for its users. It also lays the groundwork for the upcoming Nothing OS 2.0 update.
This forthcoming update aims to deliver an improved user experience and a seamless integration of the transparent design and powerful hardware found in the brand-new Nothing Phone 2.
Also Read,
Nothing Phone 2 Release Date: All You Need To Know
How to Enable WhatsApp Chat Lock: A Step-by-Step Guide To Set Up This Feature
How to Fix Threads An Unknown Error Occurred: Tips and Solutions
The 2.1.0 update for Nothing Launcher is a crucial milestone in the evolution of Nothing's software offerings. With this update, Nothing has succeeded in delivering a seamless and optimized user experience on their state-of-the-art devices, significantly enhancing both functionality and aesthetics for Nothing Phone 2 users.
This update showcases Nothing's commitment to continually improving and innovating their software, benefiting their growing user base.
The latest update for the Nothing Launcher, version 2.1.0, introduces extensive support for the newly released Nothing OS 2.0. This update ensures seamless compatibility between the launcher and the latest operating system from Nothing.
As a result, users of the company's flagship smartphone, the Nothing Phone 2, can enjoy an enhanced overall user experience.