iPhone 15 Review : The iPhone 15, Apple's most recent flagship device, made its introduction in September 2023. There are two 6.1-inch and two 6.7-inch iPhone models among its four available variations. The standard variants are the 6.1-inch iPhone 15 and the larger 6.7-inch iPhone 15 Plus; the higher-end models are the 6.1-inch iPhone 15 Pro and the 6.7-inch iPhone 15 Pro Max.
Like the iPhone 14 series preceded it, the iPhone 15 Pro models are priced mainly higher because of their improved capabilities.
The iPhone 15 and iPhone 15 Plus still have unique features, though. Five color variations are available for both models: pink, yellow, green, blue, and black.
One of the notable upgrades is a second-generation Ultra Wideband processor that extends proximity-based networking to link iPhones at three times the previous range.
We've created an iPhone 15 Review to guide you through the process and help you make a proclaimed choice because picking the right iPhone is a significant decision. Since these are the newest models, now is an excellent opportunity to learn more about and make an investment in the iPhone 15 series.
Design and Build – iPhone 15 Review
The design concept of the iPhone 15 is quite similar to that of its predecessors, the iPhone 14 and iPhone 13.
Aesthetics
The phone has appropriately sized display bezels that follow current design trends. With the iPhone 15, Apple sticks with a flat screen while keeping the aluminum frame's curved edge and softly rounded corners as part of the overall design. A delicate matte finish is achieved by gently etching the surface texture.
Build Quality
The iPhone 15 has an IP68 classification for ingress protection, meaning it can survive 30 minutes submerged in up to 6 meters of fresh water. It has a strong glass panel on the front called Ceramic Shield. The camera island is complemented by the glass rear surface, which blends various materials and hues.
Notable Design Changes
This year's most notable change is the addition of the Dynamic Island. A USB Type-C port is another noteworthy innovation that differs from the earlier generations.
Display – iPhone 15 Review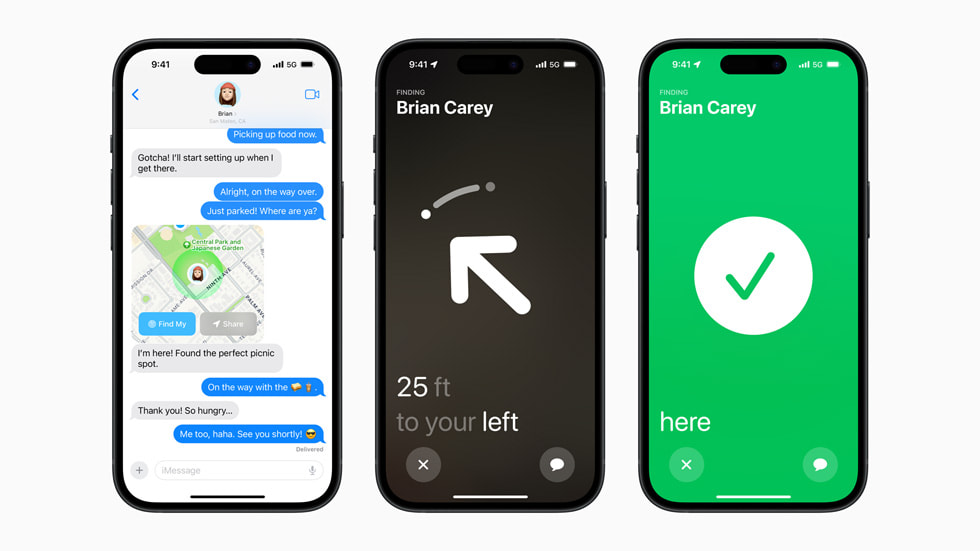 Technology and Resolution
In terms of every other display component, like peak brightness, resolution, and display technology, the iPhone 15 is nearly identical to its more costly Pro brothers.
The Dynamic Island is also available this year in the regular iPhone 15 models. Now that Dynamic Island is included with even the base iPhone 15 models, we can anticipate seeing more app developers utilize it and become inventive with animations and other apps.
Color Accuracy
The iPhone 15's display seems reasonable at first glance. The text is crisp and clear because of the rich and colorful colors it produces.
Performance – iPhone 15 Review
Processor and Speed
The same Apple A16 Bionic chip powers the base iPhone 15 as in iPhone 14 Pro models. The A16 Bionic processor configuration has six CPU cores and five GPU cores. With its ample processing power, it can effortlessly manage various tasks and uses.
RAM and Multitasking
Its RAM is a whopping 6GB. Up to 512 GB of storage is still yours at 128 GB essential capacity. The iPhone 15 runs iOS 17 smoothly, as expected from a new iPhone. Photo capturing occurs without lag, photo editing is fluid, and switching between programs is simple.
Gaming Experience
The device keeps up an enjoyable and nonstop gaming experience. With its swift, fluid, and responsive animations and interactions, the user interface keeps Apple's recognizable fluidity.
Camera System – iPhone 15 Review
Rear Camera Setup
The new 48MP primary iPhone 15 camera and the 12MP ultrawide camera are still part of the two back cameras on the iPhone 15.
Front Camera Enhancements
With PDAF, the Front Camera uses the front-facing SL 3D sensor's depth data to produce better portraits. It takes crisp pictures with attractive features and skin tones. Customers can take full-size or cropped selfies with a resolution of about 7MP.
Photography and Videography Capabilities
Snapshots and Videography Capabilities include excellent subject separation, recognition, and believable post-capture backdrop blur effects.
Software and Operating System – iPhone 15 Review
iOS Updates and Features
iOS 17 is easily handled by the iPhone 15. Everything is operating nicely now that iOS updates on iPhone 15 has been released. Standby mode is one of our favorite enhancements, which turns your iPhone into a bright display.
User Interface
The iOS has seen some fantastic UI changes. The Weather and Maps icons are the most noticeable visual changes on the home screen. The overall aesthetic is more comical, with a glass morphic cloud on the weather indicator and vivid, intense colors on the maps.
Battery Life – iPhone 15 Review
Battery Capacity
The battery in this variant has a capacity of 3,349mAh. The iPhone 15 has hardware and software optimization from Apple, providing a battery life of almost a day.
Power Management
As with prior versions, the iPhone 15 should charge roughly 50% capacity in 30 minutes when connected to a charger with at least a 20W adaptor.
Charging Options
Up to 20W charging is supported with the regular iPhone 15. It takes the phone between 1:30 and 1:40 hours to charge completely.
Connectivity – iPhone 15 Review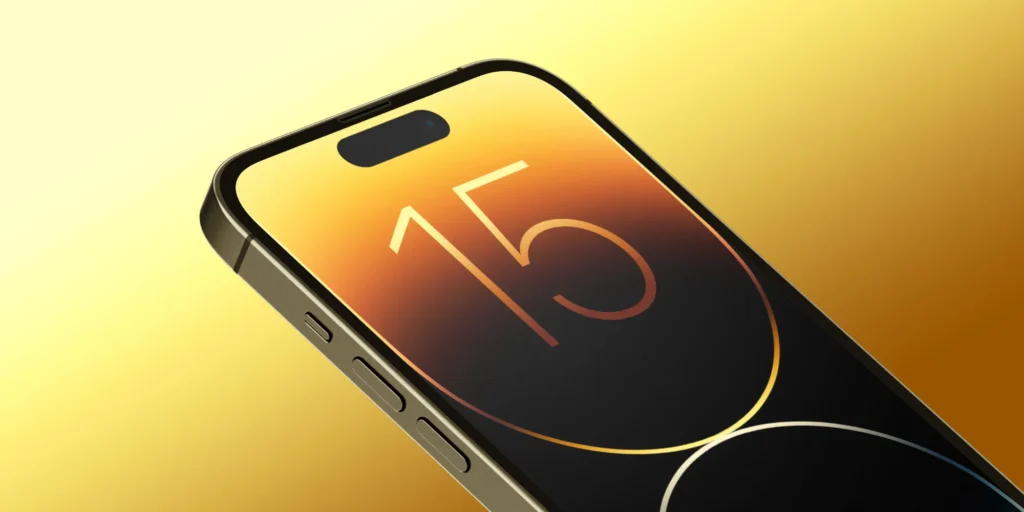 5G Capabilities
Compared to the iPhone 14 Pro, the iPhone 15 Pro will provide up to 24% quicker 5G download rates.
Wi-Fi and Bluetooth
The basic iPhone 15 has a USB-C port with USB 2 speeds, unlike the iPhone 15 Pro series. Wi-Fi 6 and Bluetooth 5.3 are included in the iPhone 15 models for wireless connectivity.
Storage Options – iPhone 15 Review
The standard iPhone 15 has three storage options: 128GB, 256GB, and 512 GB. The handset under review has 512GB of storage.
Pricing and Availability – iPhone 15 Review
Price
The iPhone 15 pricing starts from ₹79,900 for a base iPhone with 128GB storage is in line with Apple's constant pricing approach.
Release Date
The following iPhone lineup, which includes the iPhone 15, 15 Plus, 15 Pro, and 15 Pro Max, will all be available for presale starting on September 15 online and in stores beginning September 22.
FAQs – iPhone 15 Review
What are the standout features of the iPhone 15?
Some standout features include:
A17 Bionic chip
Dynamic Island
USB-C Port
ProMotion display
48MP Main Camera with 2x Telephoto
How has the design of the iPhone 15 changed compared to its predecessor?
The iPhone 15 is shorter and more compact than the iPhone 14. Its edges are curled instead of flat.
Can you elaborate on the improvements in the camera system of the iPhone 15?
Substantial camera improvements qualify for the incredible image quality of seven pro lenses in iPhone 15. These upgrades include the next generation of portraits with Focus and Depth Control, enhanced Night mode, and Smart HDR. The upgraded 48MP Main camera system now supports the new super-high-resolution 24MP default.
How does the performance of the iPhone 15 compare to previous models?
The iPhone 15 features many advances over its predecessors, including the Dynamic Island, a two-generation-older processor, a much-improved camera with a higher resolution primary sensor, longer battery life, emergency SOS via satellite, car crash detection, a brighter screen, additional camera modes, double the base storage, and longer battery life.
Are there any notable changes in the software and operating system of the iPhone 15?
Apple's significant software updates might address bugs and other issues from earlier versions. It has security fixes as well as additional improvements.
What can you tell me about the battery life and charging options of the iPhone 15?
Apple's iPhone 15 and 15 Pro now allow you to limit battery charging to 80 percent to extend battery life. You will need an iPhone 15 model with a USB-C cable to fast charge.
Read Also:
Best Mobile Phones Under 20000
How to Use ChatGPT for Free: A Comprehensive Guide
Exploring the Lunar Frontier: Chandrayaan 3's Latest Launch and the Race to the Moon
Cyber Attack On Solana Cryptocurrency- 8000+ User Data Breach